Memorial
Bertha Rachel Tompson Kimball
Bertha Rachel Tompson Kimball, 85
1926 - 2011
GRAY -- Bertha Rachel Tompson Kimball passed away on Wednesday, Sept. 28, 2011, at home in Gray with her husband by her side.
Bertha was born on Aug. 28, 1926, the daughter of Charles and Alfretta (Kenney) Thompson at the family Farm on Route 231 in North Yarmouth. She attended grade schools in North Yarmouth; her freshman and sophomore years at North Yarmouth Academy, before moving with her family to Standish for her junior and senior years, graduating from Standish High School in 1945.
She was an active member of The North Yarmouth Congregational Church as a child and then The Standish Congregational Church after her family sold the family farm in North Yarmouth and moved to the Tompson residence in Standish which is now The Main Street Grill at the corner of Routes 25 and 35.
She was active in the 4H and won many awards for seamstress/dressmaking during her life including 4H style dress Review Award in 1945, attending the 25th Annual Congress of 4H delegates at Stevens Hotel, Chicago Ill., on Dec. 3,1945. She was also runner up for The National Grange dress making two years in a row, 1957-58.
After graduating high school, Bertha was employed at Westbrook Star Laundry, and during that time met and married Gordon L. Kimball on Aug. 20 1949. In 1952 she moved to Cheyenne, Wyo., be with her husband who was stationed at F.E. Warren AFB until February 1954 when she returned to Maine while her husband was stationed in Korea.
Bertha was a life member of Golden Sheaf Chapter #114 Order of The Eastern Star in New Gloucester, where she was a Past Worthy Matron. She was also a Past District Deputy Grand Matron, Past Grand Representative, Supreme Grand Chapter of
Bertha Rachel Tompson Kimball
Scotland. She was also a member and Past Noble Grand of Fidelity Lodge Order of Rebekahs in Auburn, Past Deputy President, Rebekah Lodge of Maine, a member of Nina Lodge Rebekah Lodge #86 in Lisbon, member of Sabbathday Lake Grange, New Gloucester, and a member and Past President of Auburn Assembly #262, Social Order of The Beauseant.
Bertha and her husband of 62 years were fortunate to be able to spend much of the past 25 years traveling the U.S. (including Alaska), the Canadian Maritime Provinces, and several trips to Newfoundland.
Bertha was predeceased by her parents; brothers, David, John and Albert, sisters, Elizabeth Barter Courtois, Frances Wilson and Alberta Bennett; and two grandsons, Nathan and Johnathan. She is survived by her husband of 62 years, Gordon Sr.; three sons, Gordon Jr., Bruce and his RuthAnn, and Ralph and his wife Brenda, all of Gray, two sisters, Evelyn Pushor and Lois Crocker; grandchildren, Tory, Jessica, Adam, Jason, Brian, Michael, Amanda, Don and Derek; and great-grandchildren, Riley, Peyton, Landon, Jocelyn, Gracelyn and Oliver.
Visitation will be held from 6 to 9 p.m. on Friday at The First Congregational Church of North Yarmouth, 3 Gray Rd., North Yarmouth; Rebekah's and Eastern Star services starting at 8 p.m., during visitation. A funeral will be held at 11 a.m. on Saturday at the church. The Rev. Nancy Salisbury and the Rev. Martha Spong will officiate. Arrangements entrusted to Wilson Funeral Home, Gray - Since 1927.
We would like to extend our appreciation to the VNA Home Health and Hospice for their services.
Memorial donations may be made in Bertha's name to a charity of your choice.

Richard W. Thackeray - Dec. 15, 2008
Richard W. Thackeray, 71 SCARBOROUGH -- Richard Warren Thackeray, 71, of Tall Pines Road, died Monday, Dec. 15, 2008, at Brentwood Manor in Yarmouth. He was born in Springfield, Mass., the son of Warren P. and Marjorie E. Wilkens Thackeray. Richard was a 1955 graduate of Malden High School, in Malden, Mass. He served in the Army National Guard, retiring at the rank of Captain in 1975.
On Dec. 6, 1958, he married the former Joan Marilyn Myles in Melrose, Mass. She predeceased him on Aug. 23, 2005. Richard worked as a salesman of printing equipment and as a manager for A.B. Dick & Co., in Waltham, Mass., and Portland. He later worked in sales for A.L. Larsen Co., of Boston, retiring in 1998.
Richard was active in several Masonic organizations, known for his public speaking ability and his strength as a ritualist. He was Past Master of The Lodge of Sterling, in Malden, Mass., and of Governor William King Lodge, in Scarborough. He served as Worthy Patron of Acacia Chapter of the Order of Eastern Star, in Wilmington, Mass., and of Longfellow Chapter, in South Portland. He was also a longtime DeMolay advisor and earned the rank of that order's Legion of Honor.
Richard enjoyed a wide circle of family and friends, from his former home in Wilmington, Mass., where he was elected to the town school committee, to his years of family camping at Shawtown and Pine Knoll Campgrounds, in New Hampshire. He relished time spent with his grandchildren, enjoyed golf and tennis, and was beloved for his sharp wit and ability to spin a tale.
He is survived by two daughters, Cheryl Ann Hugill and her husband Thomas of Scarborough, Marilyn J. Thackeray of Andover, Mass., a son Richard W. Thackeray Jr. and his wife Carrie of Rockland; a brother Warren P. Thackeray Jr. and his wife Ellen of Pawtucket, R.I., seven sisters, Linda Ahern and her husband Vic of Lynn, Mass., Karen McFarland and her companion Tom Rapisarda of Lynn, Mass., Gertrude Gray and her husband John of Quincy, Mass., Arlene Donaghey and her husband Jim of Norwell, Mass., Ruth Pendleton and her husband Rick of Braintree, Mass., Mary O'Brien and her husband Ken of Braintree, Mass., Barbara McGrath and her husband Jim of Weymouth, Mass.; four grandchildren, Robert Lopez of South Portland, Gregory Hugill of Scarborough, Noah Thackeray of Rockland, Charlotte Thackeray of Rockland; and numerous nieces and nephews.
Dr. Harold L. Chute - Sept. 11, 2008
Dr. Harold L. Chute ORONO -- Dr. Harold L. Chute passed away at his home on Sept. 11, 2008. He was born in Winnipeg, Manitoba on Sept. 4, 1921, and obtained his early education in Nova Scotia where he graduated from MacDonald High School, Middleton, N.S. in 1940, from Nova Scotia Agricultural College in 1944 where he later received an honorary degree as well as the Distinguished Alumnus Award, and from Ontario Veterinary College, University of Toronto with Veterinary Science and Doctor of Veterinary Medicine degrees in 1949.
After marrying his wife, the former Marion Berniece Baker, they moved to Orono in 1949 where Dr. Chute began a long and distinguished professional career commencing with a position at the University of Maine Department of Animal Pathology as a veterinary pathologist, specializing in poultry pathology. He moved rapidly through the ranks to full Professor in 1955, a position he held for twenty-two years. Returning to academia in the early fifties, he obtained a Masters degree in Veterinary Pathology at Ohio State University (1953) and subsequently a Doctorate of Veterinary Science from the University of Toronto (1955). His academic accomplishments culminated with the receipt of an Honorary Doctor of Laws degree from Dalhousie University in 1998. Dr. Chute was at the forefront of poultry disease control. He was involved with research, diagnosis and the development of disease control programs. He served on many national and state disease control committees focusing on poultry disease control and inspection. His work brought international recognition and he was invited to lecture in Europe, Asia, the Middle East, South and Central America. Dr. Chute has also been a productive research scientist. In addition to teaching, he has published two hundred scientific articles and contributed to many scientific books and professional journals in his field of expertise. Dr. Chute changed careers when he was appointed Director of Development of the University of Maine in 1969 and again in 1977 when he founded and served as President of Chute Chemical Company, an industrial specialty chemical company having products for use in agriculture, some of which were awarded patents. He retired in 1995. Professionally, Dr. Chute served as President of the Maine Veterinary Medical Association and was a Past President and life member of the American Association of Avian Pathologists and the American Association of Veterinary Laboratory Diagnosticians where he received the coveted Pope Award. He was a life member and delegate to the American Veterinary Medical Association and served as Secretary/Treasurer of the Maine Board of Veterinary Examiners. He was a member and Past President of Phi Kappa Phi and Sigma Xi honor societies. A biographical note or special mention of Dr. Chute's activities has appeared in American Men of Science; Leaders in Science; 'Who's Who' in the East; 'Who's Who' in Finance and Industry; 'Who's Who' International and 'Who's Who' in the World.
A lifelong member of the Masonic fraternity, he received numerous awards for distinguished service to Masonic charities. He was a member and Past Master of Mechanics Lodge #66, AF&AM, Orono, was elected Dr. Harold L. Chute Grand Master of the Grand Lodge of Maine, 1968-1970, and was coronated in 1971 33 ¡Honorary Member of the Supreme Council Northern Jurisdiction. He was also a member of Scottish Rites Bodies, Valley of Bangor; Maine Consistory 32¡; Chapter Council and Commandery of the York Rite Bodies; and a member and Past Potentate of Anah Shriners. The fellowship experienced from these fraternal organizations led to many lifelong personal friendships. Always a person ready to explore new challenges, Dr. Chute was a founder and first President of the Maine DeMolay and Pine Tree Youth Foundation providing student scholarships, and a founder of Orono Assembly, Order of the Rainbow for Girls.
A very civic-minded individual, Dr. Chute was elected to the Orono Town Council and served as its first mayor. He was Past President and Trustee of the Maine 4-H Foundation, was elected an Honorary Member of the University of Maine Foundation, and served as Trustee and Deacon of his church. Following his keen interest in business, he was also a Director of Blue Cross Blue Shield of Maine, and of Key Bank, Maine Biological Labs and Northeast Laboratory Services.
Dr. Chute devoted much of his life to philanthropic endeavors, always endeavoring to assist others charitably. He successfully established and supported various charitable organizations, such as the Page Farm & Home Museum, the Grand Lodge Charity Fund, the Pine Tree 4-H Foundation, Eastern Maine Technical College, the DeMolay and Pine Tree Youth Foundation, the Order of the Eastern Star and his beloved Bangor Scottish Rite Masonic Children's Learning Center, providing assistance for dyslexic children.
He read profusely, loved to travel and experience new places and cultures and was an avid gardener, well known for his colorful zinnias, dahlias and home grown vegetables. He is survived by his wife of 61 years, Marion; his daughter, Pamela D. Chute of Brewer, his daughter, Hazel Lee C. Richard and her husband Alan J. of Arundel; his granddaughters, Courtney Lee and Alanna Joelle of Arundel; and his daughter-in-law, Carla J. Chute of Eagan, Minn. A son, Cameron Carl Chute, predeceased him in 2007.
Joanne G. Little - October 16th, 2007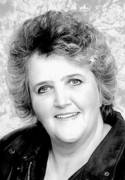 Joanne Little passed away on Tuesday October 16th, 2007 at around 4 PM. The funeral was held on Thursday October 25th, 2007 at 1PM, at the Pownal Methodist Church. Joanne G. Little, 54, of Auburn, went to see the Lord, Tuesday, Oct. 16, with her loving family by her side, after a courageous battle with cancer.
She was born in Yarmouth, April 4, 1953, the daughter of Arthur W. and Dorothy (Jellison) Frank Sr. She graduated from Yarmouth High School. She married Ralph R. Little III, and had three daughters. They lived on Bailey Island for many years, where she was a cook and waitress. After divorcing, she met her longtime companion Leslie E. Buzzell.
She was an active member of the Pinecone Chapter 26 of the Eastern Star. She was also horoned as The Lady of the Council for Grand Council of Maine in 2006. With her companion Leslie Buzzell, she helped to do many things with the Masons and Shriners. She was also an advisor for the Lewiston Assembly of Rainbow Girls and Knights of the Sun Demolay Chapter. She was also an active member of her church, Evergreen U.M. C., on Long Island. She was the only lady to have Scottish Rite/Grand Lodge of Maine Membership Medal.
She is survived by her companion of 23 years, Leslie Buzzell of Auburn; her parents Dorothy and Arthur W. Frank Sr. of Otis; three daughters, Melissa Little and fiancee, Ray Williams, of Litchfield, Carrie Hardy and husband, Rick, of Auburn and Jennifer Hardy and husband, Richard, of Auburn; four sisters, Charice Oliver and husband, Arthur, of Freeport, Maureen Cunningham and husband, Russell, of Otis, Terri-Lee Milliken and husband, Wayne, of Ellsworth and Annette Hodge of Otis; a brother, Arthur Frank Jr. and wife, Robin, of Otis; nine grandchildren; and several nieces, nephews, great-nieces and great-nephews.