Massachusetts Conclave 2016: MI6 Training Grounds
April 01, 2016

Pick up your dossiers and make your way to Dudley this summer. Now is your chance to become a 00 agent! August 5-7, Massachusetts DeMolay is infiltrating Nichols College for a weekend of fun, food and espionage. Registration is now live for you and your Chapter. Don't miss out on the premier DeMolay event of the year and lose your chance to climb the ranks of MI6. Conclave 2016 with give you the chance to slueth and spy your way through four unique missions. Whether your solving th…
---
New Hampshire Conclave 2016
March 27, 2016
New Hampshire DeMolay CONCLAVE 2016
LIONS CAMP PRIDE - NEW DURHAM NH
FRIDAY AUGUST 26, 6:00 PM TO SUNDAY
AUGUST 28
AT 1:30 PM
DOWNLOAD REGISTRATION FORMS HERE

Everyone going needs to register online so click "Click here" button to register.
If you believe you are entiteled to a discount, process the entire registration but stop short of the payment button, then send an email to conclave@nhdemolay.org spelling out the discounts you believe yo…
---
10 for $1000!
July 02, 2015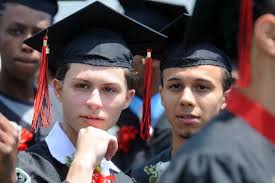 10 for $1,000!
Maine DeMolay's membership program!
First 3 chapters to get 10 new members wins $1000!
Imagine what you could do with $1,000!
You must act fast this year! Rainbow is eligible to win as well!!!!
Upcoming Events
Summer Events
June 20, 2016 to September 20, 2016
Maine Conclave 2016
June 24th, 25th & 26th
Colby College, Waterville Maine
Registrations due by June 10th
Kora Lobster Bowl
July 16th - Sell 50/50 Tickets
Connecticut 86th Annual Conclave,
July 8th, 9th & 10th,
CCSU, Stanley Street, New Britain Connecticut
Registrations due by June 20th
Massachusetts Conclave 2016, MI6 Training Ground
August 5th, 6th & 7th
Nichols College, Massachusetts
Registration due July 20th, Late by 31st.