Maine DeMolay New State Officers
June 26, 2017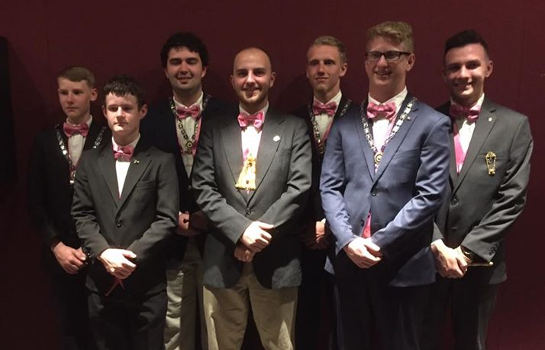 After a great weekend full of fun, food, and fellowship at conclave Maine DeMolay has a new State suit.
Adam Goodwin as State Master Counselor
Liam Wallace as State Junior Counselor
Nate Adams as State Junior Counselor
Steven Labbe as State Senior Deacon
William Brann as State Marshal
Seth Hicks as State Chaplain
Nathan Sessions as State Scribe
Congratulations to all of this year's state officers!
---
Maine DeMolay Conclave Registration Forms
April 29, 2017
Maine DeMolay Conclave is here. It's wall-to-wall fun at Colby College in Waterville. For DeMolays, Advisors, Rainbows and Guests who are looking to attend, the registration forms, medical release and additional information can be found at the Downloads Page.
Basic Registration Forms are also below.
Upcoming Events
March 2 Success
July 31, 2016 to December 31, 2017

Helping Members Succeed!
How well a person does on a standardized test can have a great impact on their future. March 2 Success was developed as a free, no obligation tool to help anyone improve their test scores in the areas of English, Math and Science. March-2-Success is designed for a current or recently graduated high school student who wants to do better on standardized tests such as SAT, ACT, and the ASVAB.
The Army has made this program available to...
Read more...