Easter Sunrise Service
March 24, 2017
Upcoming Event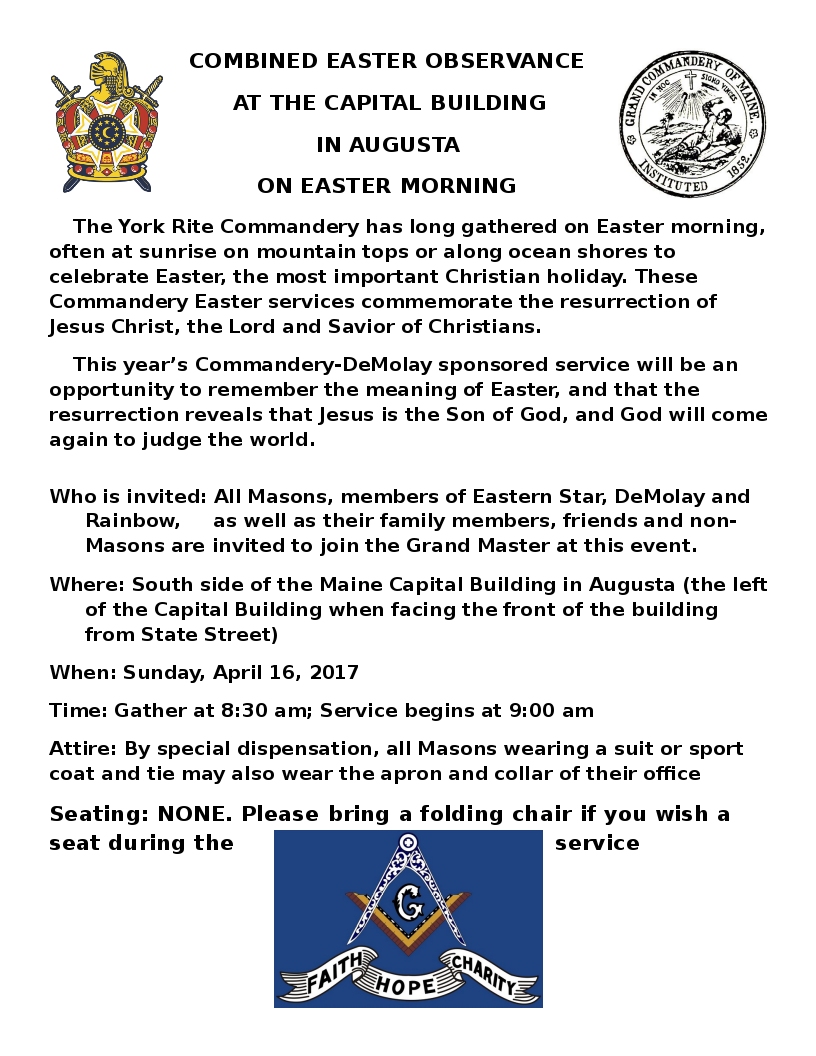 ---
Leadership Training Conference 2017
March 23, 2017

Leadership Training Conference (LTC) is the premiere event for Region 1 DeMolay. Since its inception, LTC has been bringing DeMolays from across New England and Atlantic Provinces together for brotherhood and learning that revolutionizes the way we think about DeMolay. Over the span of seven days and six nights, DeMolays will grow their knowledge and skills to become leaders in the Chapters and throughout their jurisdictions.
…
---
Kach Essay 2017
March 01, 2017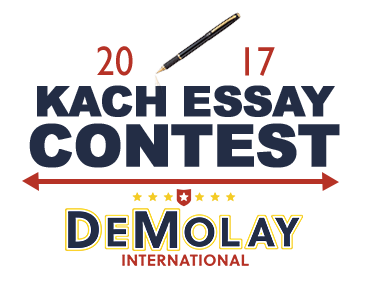 Enter the 2016 Scottish Rite, Paul R. Kach Essay Competition and share your thoughts and ideas on the theme. Win Money!
The Paul R. Kach, 33° Essay Competition awards $300 to each Region Winner (2 Region Winners from each of the 10 Regions) and $1,200 for the National Winners (2 National Winners). For the two National Winners, their combined winnings are $1,500.
The 2017 Kach Essay Theme:
"How has DeMolay made you a better son and leader…
---
Conclave Ad Books
February 28, 2017
Maine DeMolay's Conclave will be held at Colby College on June 23rd - 25th. The Ad book's sizes, prices, booster forms and contract forms can be found at the Downloads Page on the Maine DeMolay Website.
---
DeMolay and Pine Tree Youth Foundation Scholarship
February 24, 2017
DeMolay and Pine Tree Youth Foundation 2017 Scholarship: Deadline March 23rd
Every year, the Pine Tree Youth Foundation offers scholarships to graduating students in Maine. A specific application to current and past DeMolays is offered and they highly request any DeMolay pursuing a higher education to apply for the scholarships.
Scholarships for Maine graduating high school seniors
While some of our scholarship funds have been specifically designated by donors to be for students …
Upcoming Events
March 2 Success
July 31, 2016 to December 31, 2017

Helping Members Succeed!
How well a person does on a standardized test can have a great impact on their future. March 2 Success was developed as a free, no obligation tool to help anyone improve their test scores in the areas of English, Math and Science. March-2-Success is designed for a current or recently graduated high school student who wants to do better on standardized tests such as SAT, ACT, and the ASVAB.
The Army has made this program available to...
Read more...